12" Standing Roman Budded Crucifix Wooden Cross , Handmade from Holy Land Olive (Large)
Free Shipping on Orders $40+
Dimensions:

W 7.5" x H 12"

Description:

This unique handmade wooden Crucifix is crafted in Bethlehem from the finest local olive wood. Representing peace, this Holy Land's olive wood carving evokes deep faith. Christian communities in Bethlehem are radiating their ideals of Christianity through this old tradition.

Depictions of the fourteen stations of the cross can be found carved on the back of this crucifix, in addition to a reminder of the site of the crucifixion. By the feet of the corpse, frankincense can be found enclosed in a case.

The crucifix can be hung on a wall as well as put on its base, as the base is removable.
View full details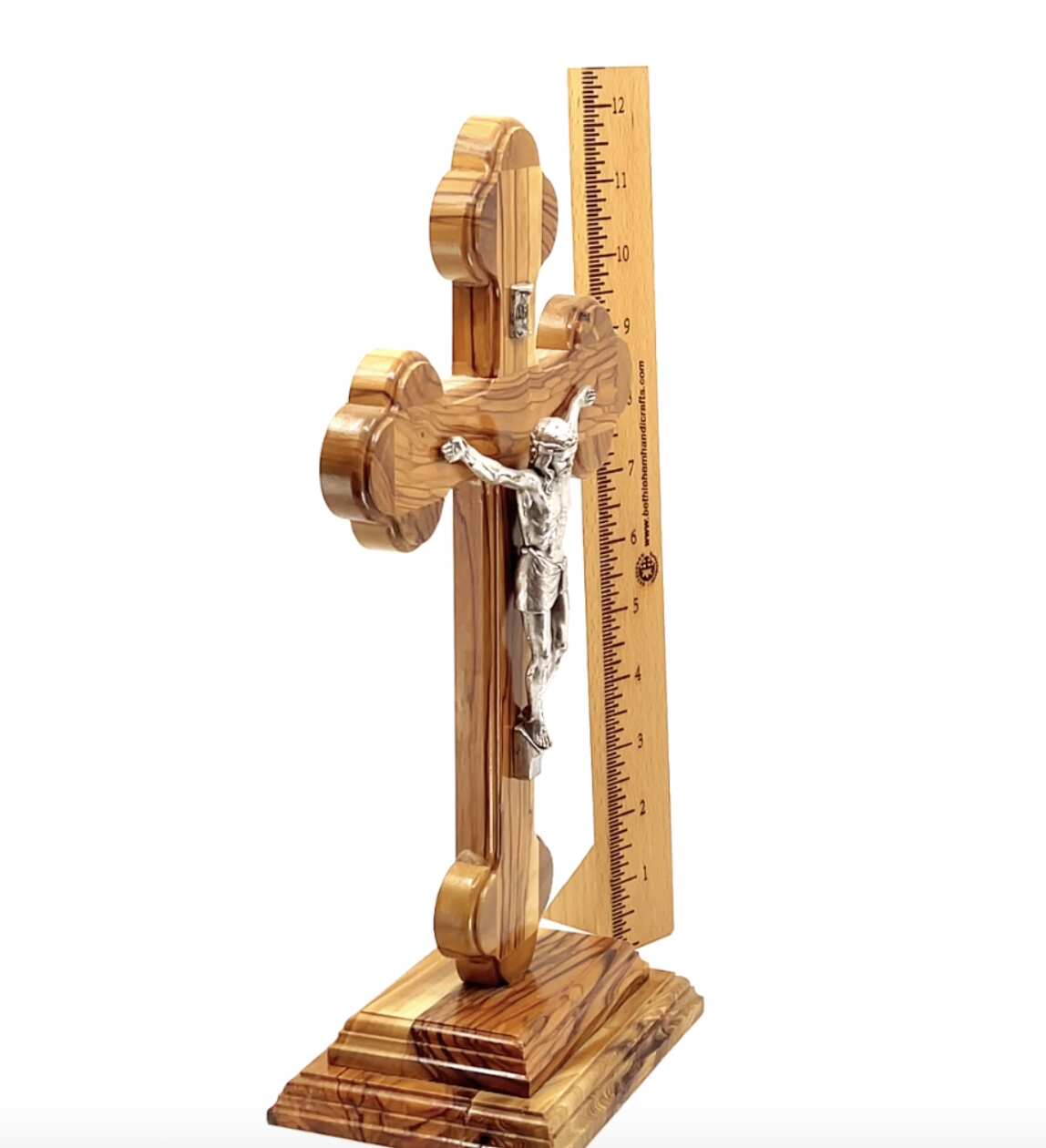 12" Standing Roman Budded Crucifix Wooden Cross , Handmade from Holy Land Olive (Large)