Large Standing Church Cross with Base 85.8" Tall, Olive Wood from Holy Land
Free Shipping on Orders $40+
Dimensions:

Cross: H 78" x W 52"  

Base: H 7.8" x W 3.9"

Description:

Observing this large cross, we find ourselves face to face to this powerful symbol that represents Jesus Christ's love and sacrifice.

Made from exquisite olive wood, this hand-carved cross is the perfect addition to your church that will always make room in the churchgoers' heart for redemption.

Even the standing stepped base is made from rectangles of Bethlehem olive wood, that are carefully put together to emphasize the beautifully contrasting colours of this wood.

Bless your church with this large cross and fill it with the spirit of the Holy Land; where Jesus was born.
View full details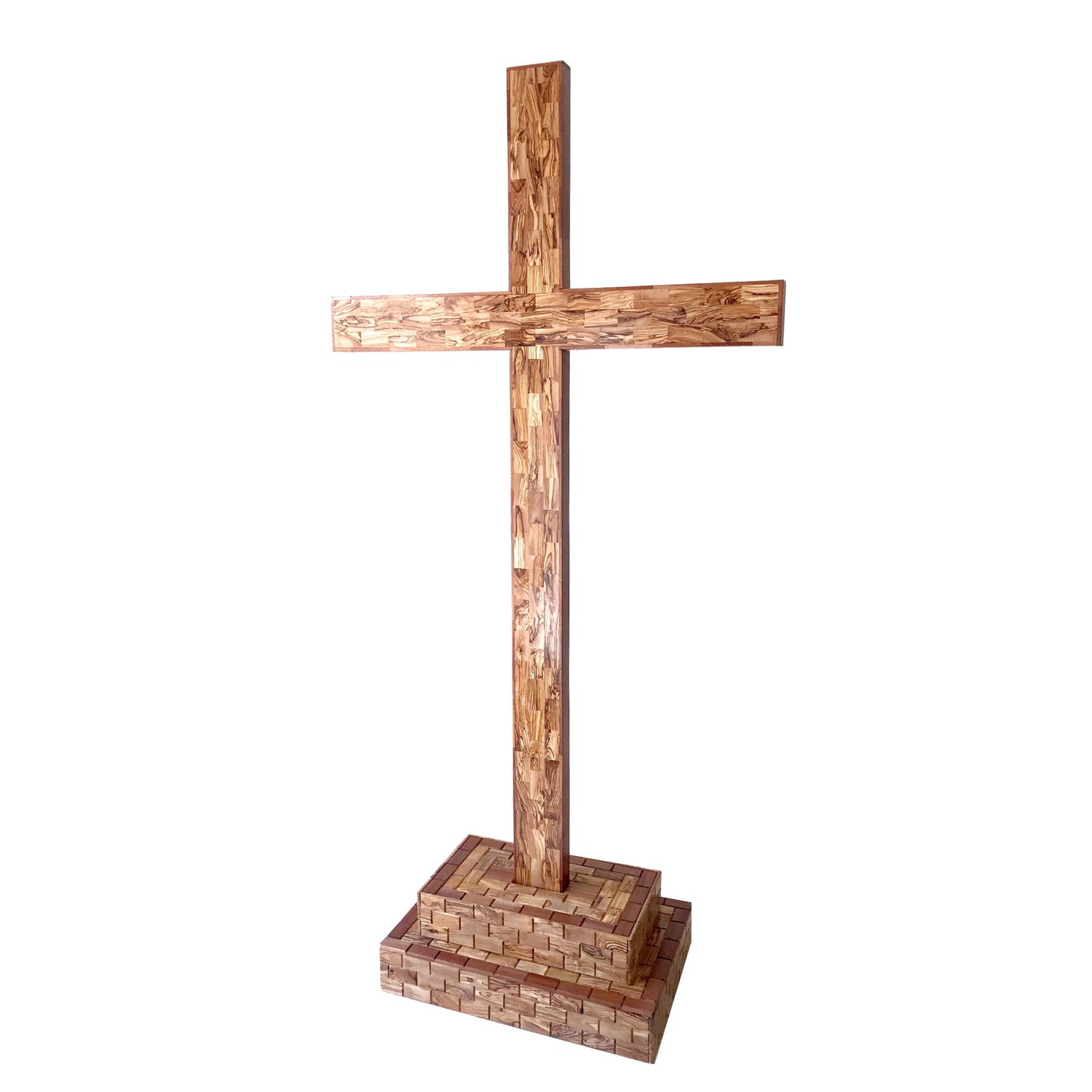 Large Standing Church Cross with Base 85.8" Tall, Olive Wood from Holy Land