Nablus Pure Olive Oil Bar Soap with Cinnamon
Free Shipping on Orders $40+
This nourishing Nablus Pure Olive Oil Bar Soap with Cinnamon awakens the senses with every bathe! Gently scented with all natural spices, it's a delightfully indulgent experience that leaves your skin soft, smooth, and silky. Enjoy the unique formula that has been used for generations in the Holy Land to keep skin clean and refreshed. Take a luxurious journey with every bath that's 100% natural and full of surprises.

Dimensions:

L 3" x W 1.8" x H 1"

Description:

This cinnamon soap from olive oil made in the Holy Land is the most effective anti-wrinkle herb, removes dead skin and blemishes, and gives the skin brightness, vitality and freshness. All of our organic extra virgin olive oil soaps are 100% natural and fragrance free. Not only their scent is pleasantly light and fresh, but also they are full of vitamins E and A! The benefits of olive oil soaps are numerous. They moisturize, soften and strengthen the skin, delay wrinkling, and help heal bruises and burn marks. All these soap bars come with the shape of two olives engraved onto them with the word "Nabuls", the old city where these soaps are made in.
View full details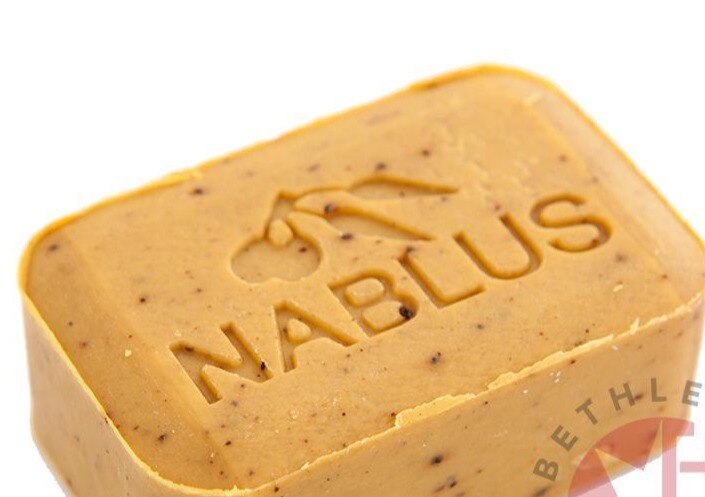 Nablus Pure Olive Oil Bar Soap with Cinnamon