Noah's Ark with Carved Animals Figurines, 34" Long, Very Large Olive Wood Carving from Holy Land
Spend

$65.00

to

FREE SHIPPING
Hand Carved Items Help Support Christian Artisans & Their Families Currently Living in the Holy Land*
Thank You for Your Prayers & Support 🙏
Free Shipping on Orders $65+ 🎁
Noah's Ark with Carved Animals Figurines, 34" Long, Very Large Olive Wood Carving from Holy Land

Dimensions:

L 34" x W 14" x H 14.5"

Description:

This one-piece olive-wood rendition of Noah's Ark makes a great center hand carved olive wood statue or end-table addition, conveying total trust in the Lord as we spy Noah, an elephant, a lion, and a sheep on a ship at sea.

As those outside of Noah's Ark were destroyed, the ship became a perfect early symbol of the Church with its associations with "the barque of Peter, the Fisherman."

In the same vein, the main part of a church's interior, the place where the people worship, is called a "nave," from the Latin "navis" -- ship. Get this remarkable hand carved religious statue to remind yourself of the wonderful biblical story behind it.
View full details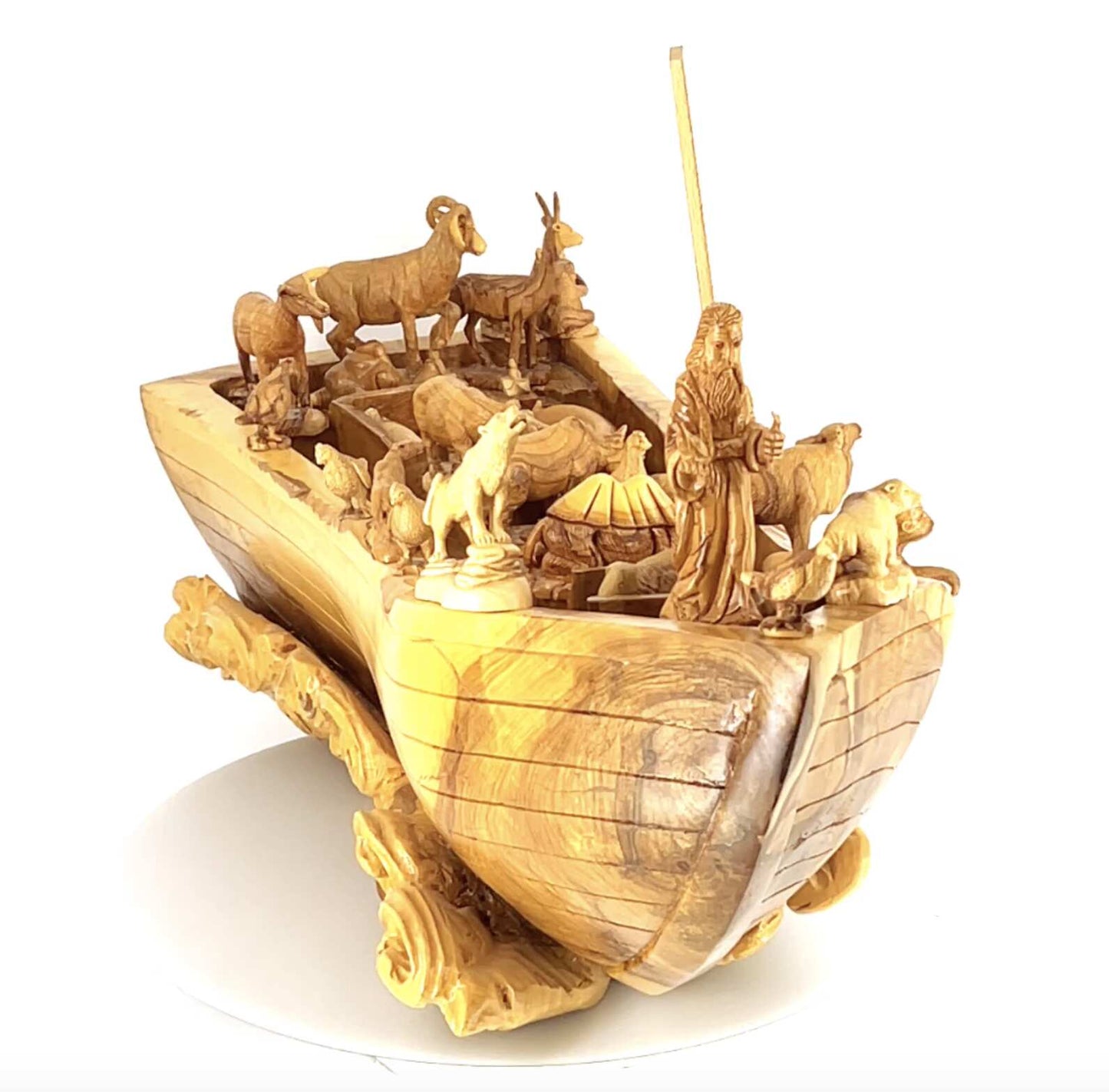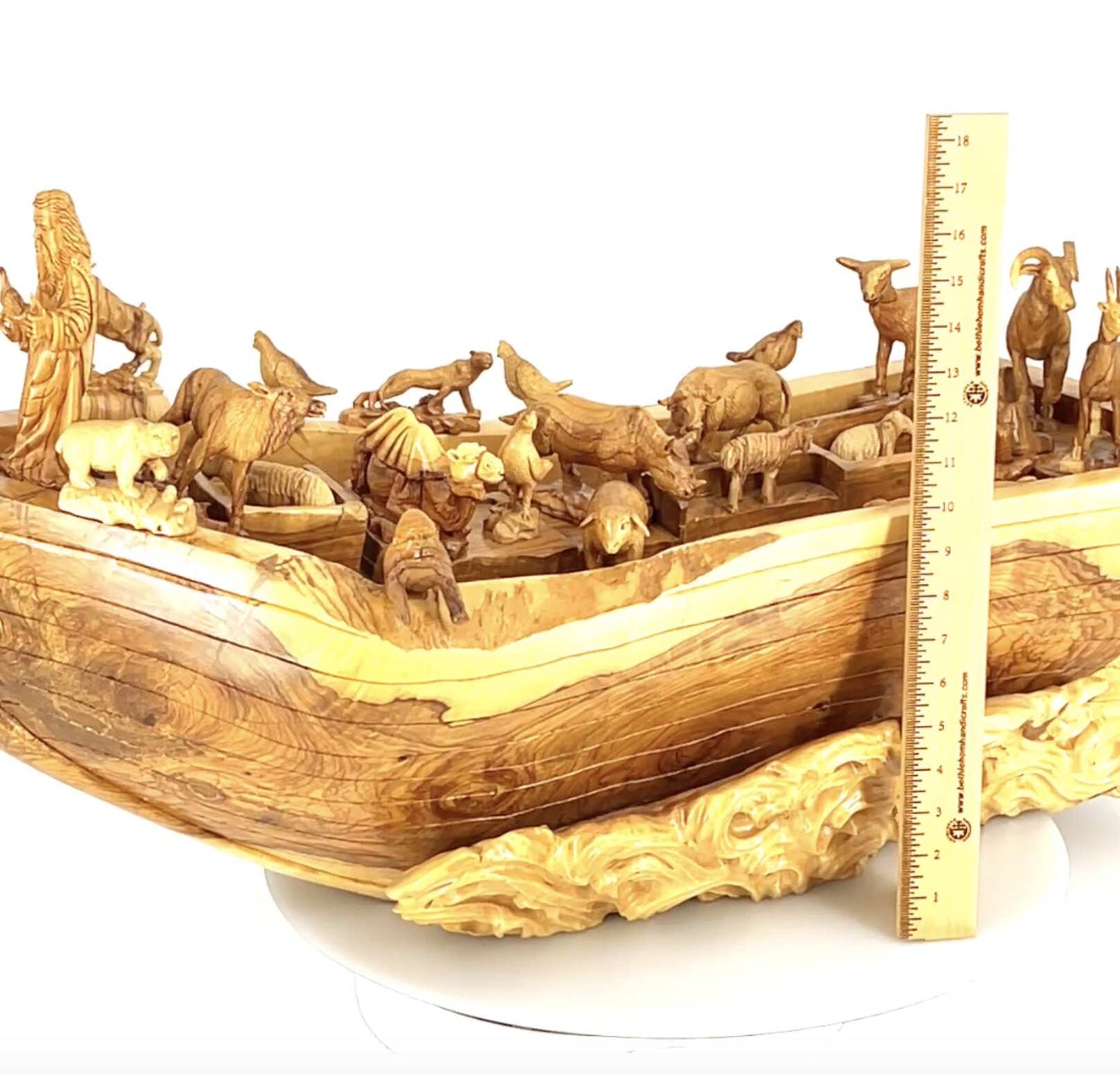 Noah's Ark with Carved Animals Figurines, 34" Long, Very Large Olive Wood Carving from Holy Land