Square Hand Carved Holy Family Olive Wooden Box
Free Shipping on Orders $40+
This exquisite wooden rosary box is the perfect gift or keepsake. Hand-carved with precision in Bethlehem by Christian artisans and crafted with Holy Land olivewood, the engraved Holy Family will make an lasting impression. Give to honor special occasions, or to commemorate Easter or a special Catholic occasion.

Dimensions:

L 2.1" x W 2.1" x H 1.4"

Description:

Made out of Jerusalem olive wood, this box is carefully hand carved by Christian hands in Bethlehem especially to keep your rosary or jewelry safe. In addition to the soft red felt lining with a magnetic snap closure, this casket has the image of Holy Family engraved with laser onto the cover and the word "Bethlehem" carved below it to always remind us of the Holy Land.
View full details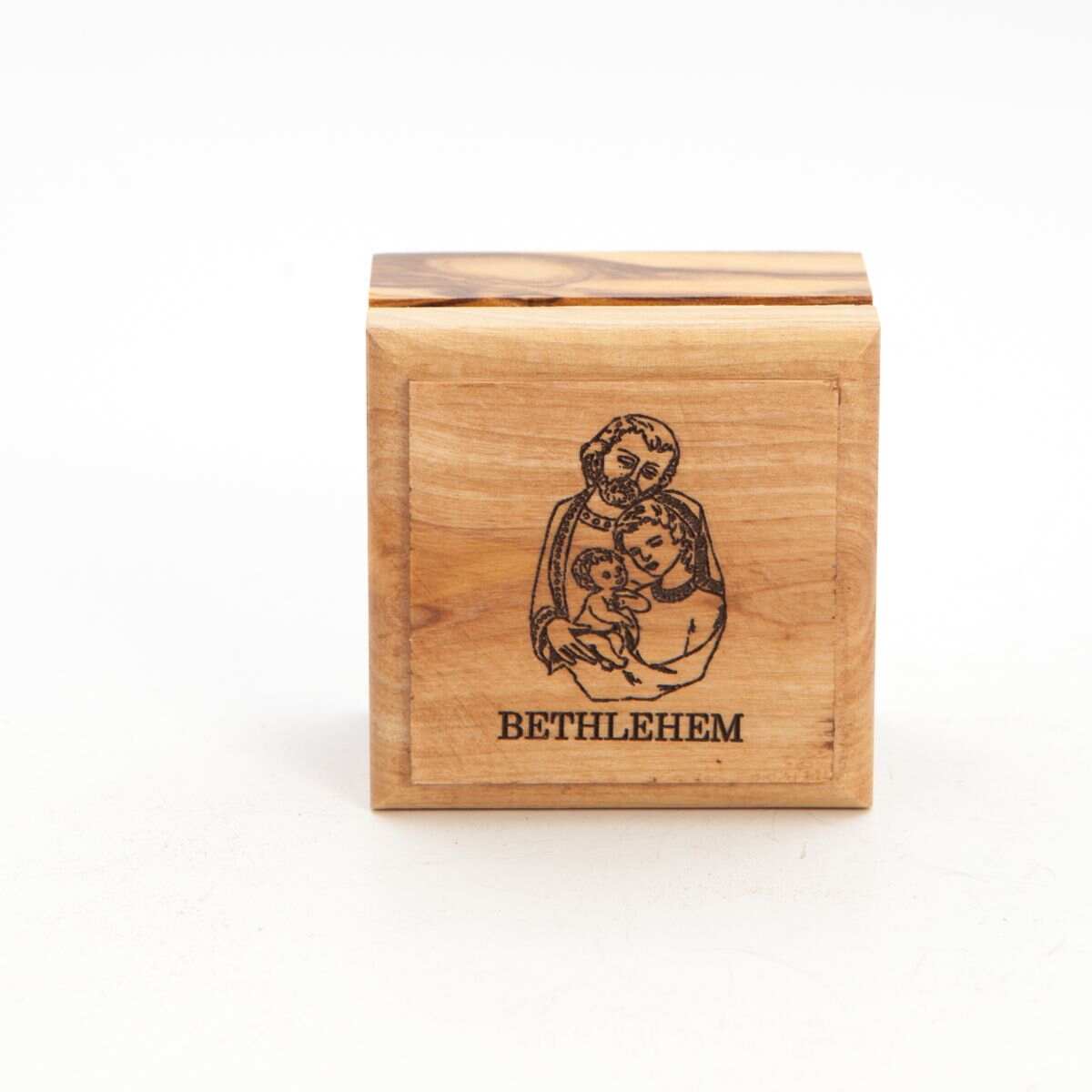 Square Hand Carved Holy Family Olive Wooden Box