7.3" Standing Crucifix with Holy Land Soil in Glass Capsule
Free Shipping on Orders $40+
Dimensions:

L 4.5" x W 4.5" x H 7.3"

Description:

Know that God is always with you. Do not be shaken and rejoice in hope because God will not abandon you. The message of this handmade wooden crucifix is foolish only to those without faith. This hand carved Olive wood crucifix made in Bethlehem is a symbol of peace as the core teachings of Jesus Christ.

Soil in the wood carved Crucifix represents the Holy land to bring you closer to the Christian community in Bethlehem.

 
View full details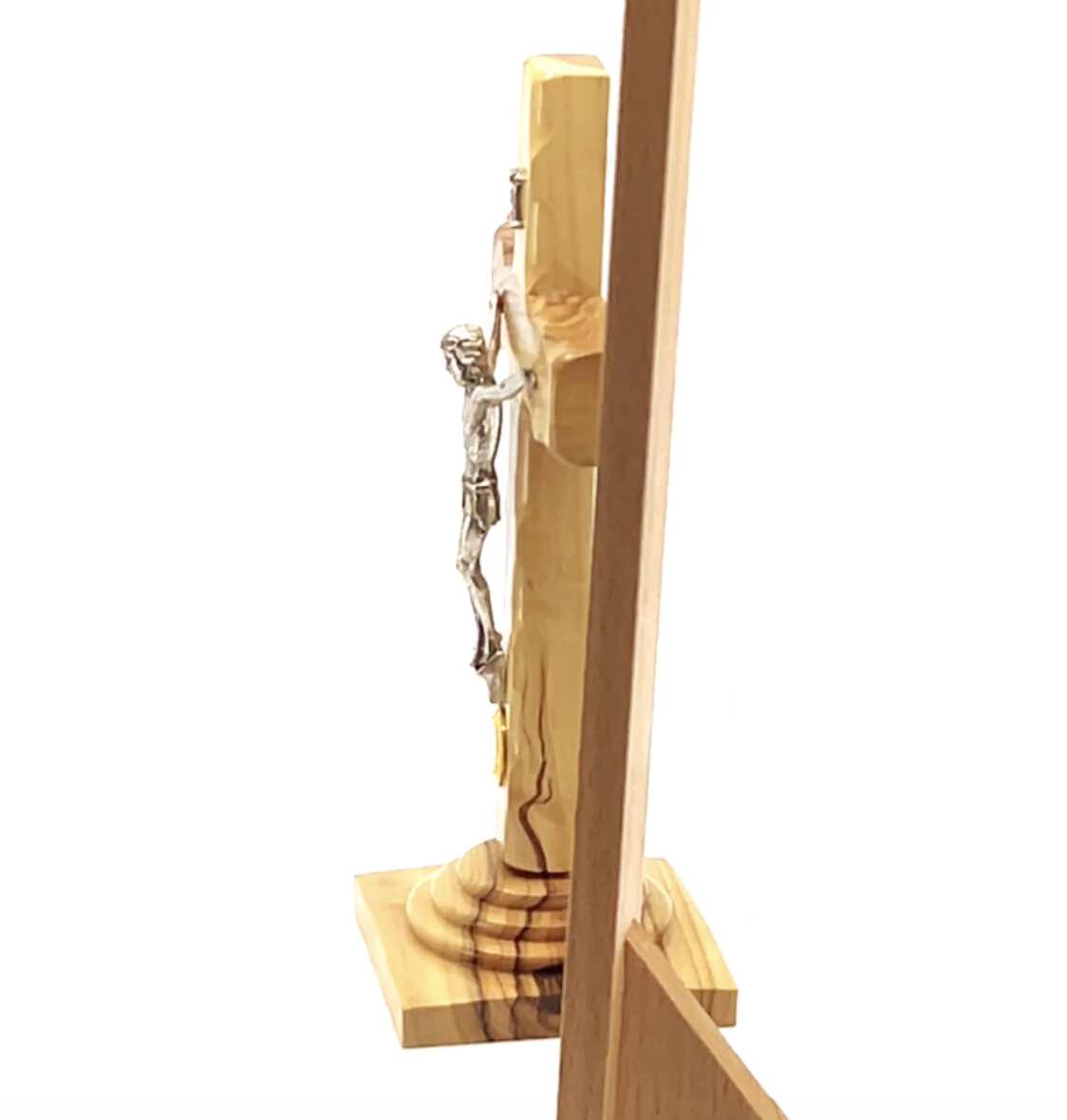 7.3" Standing Crucifix with Holy Land Soil in Glass Capsule